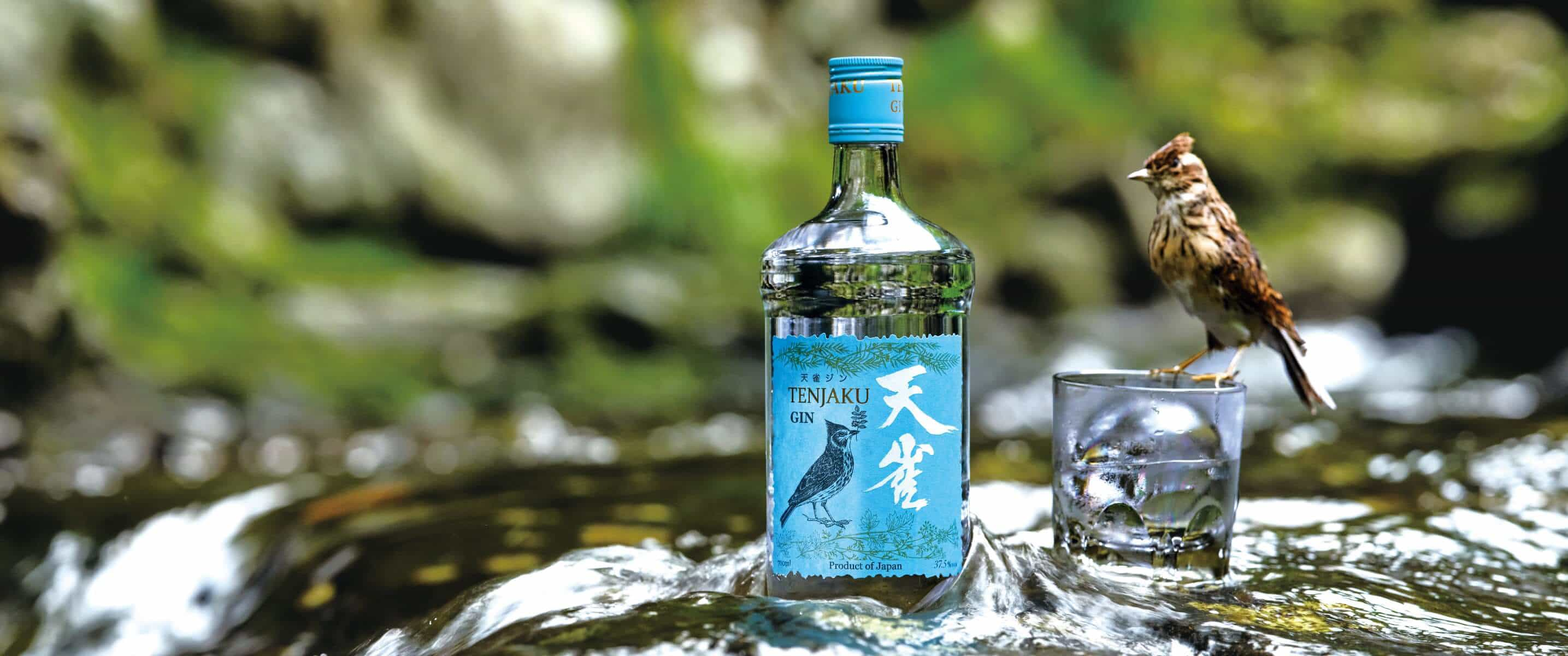 TENJAKU WHISKY GIN
AN AUTHENTIC BOTANICAL GIN THAT EMBODIES THE ESSENCE OF JAPAN.
和のエッセンスを閉じ込めた、正統派ボタニカルジン。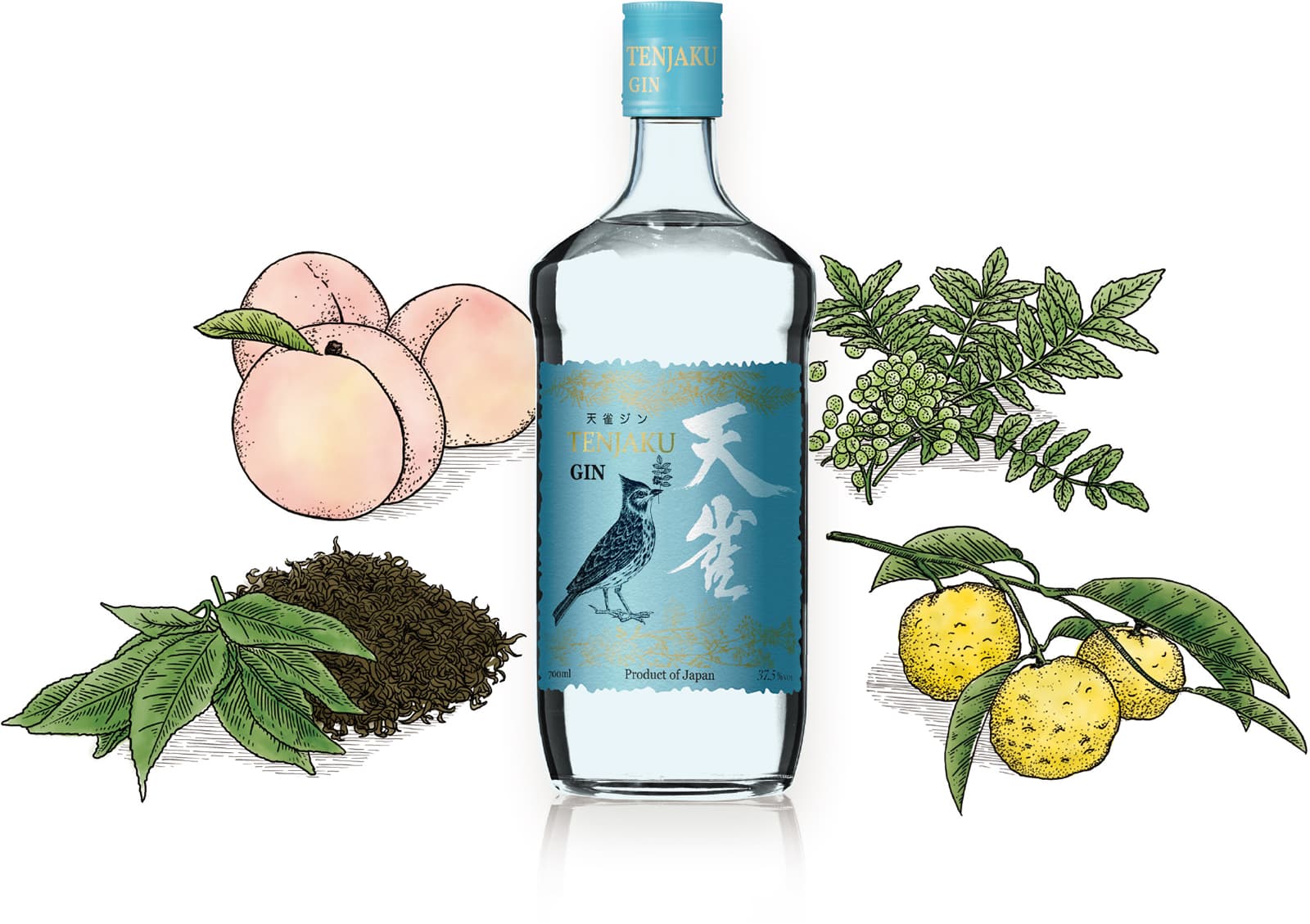 Tenjaku Gin combines a base composed of more than 10 Western botanicals with a distinctively Japanese essence: fresh, seasonal peaches from the local Yamanashi region, Japanese pepper, with a unique zesty flavor not found in European spices, yuzu, with its spreading aroma evocative of Japan, and tea, with its appealing astringent and herbal aroma... Together, these flavors create a botanical gin with a unique, authentic taste.
10種以上の西洋ボタニカルをベースに、日本らしさをエッセンスに加えた天雀ジン。地元・山梨で採れた旬の生桃に、欧州のスパイスにはない独特のスパイシーさが特徴の山椒、和を彷彿とさせる香りが広がる柚子、そして渋みとハーバルな香りが魅力の茶……。すべてが見事にひとつになって、唯一無二でありながら正統派の味わいを持つボタニカルジンをつくり上げました。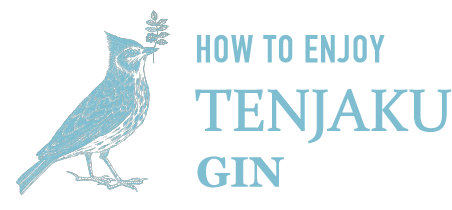 Whatever the occasion, this gin is sure to suit.
The Japanese botanicals bring out a new flavor impression every time you drink Tenjaku Gin, making it a perfect cocktail base. For example, enjoy it in a gentle harmony with vermouth, or bring out the gorgeous peach flavor with a squeeze of lime. Whether you want to quietly unwind, enjoy a drink over a chat with friends, or end the day in style, you'll find that this is the perfect choice. Savor a moment of contentment with Tenjaku Gin.
どんな時間にも、
このジンならきっと似合う。
和のボタニカルの数々が飲むたびに新しい印象をみせてくれる天雀ジンは、カクテルベースとしても最適です。たとえば、ベルモットとのやさしいハーモニーに包まれたり、華やかな桃のフレーバーをライムできりりと引き締めたり……。リラックスしたいひとときにも、気の置けない仲間たちとのおしゃべりにも、余韻に包まれたい一日のおわりにも。天雀ジンと心地いい時間をお愉しみください。